From

Bún Bò Huế

to Bún Chả, chef, writer and travel tv host

Anthony Bourdain

loved eating in Vietnam. For the curious foodies who want to retrace the footsteps of this legendary gourmand, here are some of his favourite spots in Hanoi and Ho Chi Minh City and what to order when you're there.
Of all the individuals who have fallen under Vietnam's spell, no one's obsession with Vietnam outmatches that of celebrity chef Anthony Bourdain. Over 206 episodes and two television shows, no country has enraptured the brazen itinerant more so than Vietnam, a country he called "one of his favourite places on earth."
"Vietnam. It grabs you and doesn't let you go. Once you love it, you love it forever." – Anthony Bourdain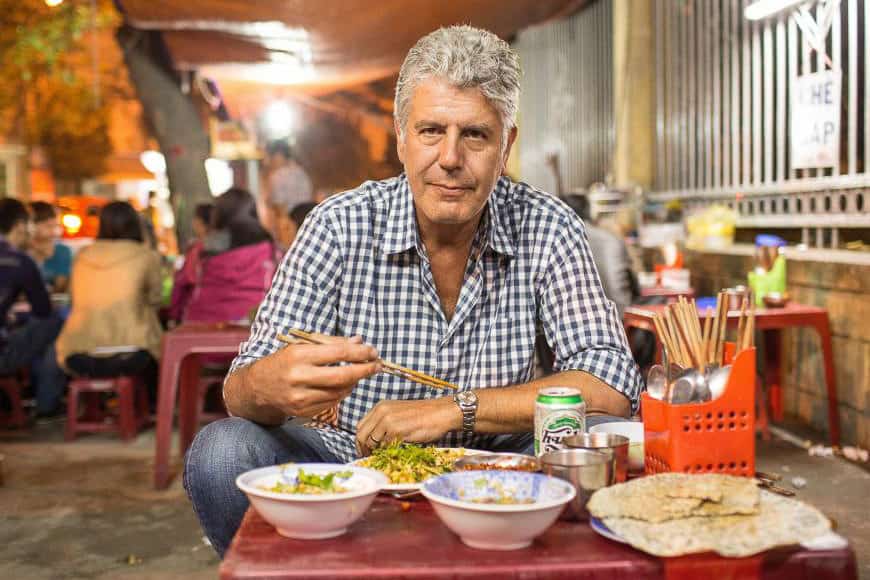 Early in his television career, Bourdain made his love of Vietnam known, taking viewers on an espionage-themed tour around the northern region of the country in an episode of No Reservations entitled "Vietnam: The Island of Mr. Sang". Channeling his inner James Bond, Bourdain discovered "squeasel" and also learned the potency of the local brew, rượu đế, Vietnamese moonshine.
A few seasons later, he returned to Vietnam for a homecoming of sorts, as implied by the episode's title "Vietnam: There's No Place Like Home." At the end of the episode, Bourdain is seen contemplating the life of an expat. Later on, he visited the imperial capital of Huế in Parts Unknown, sampling dishes like cơm hến (minced baby clams on sesame rice crackers) and the legendary Bún bò Huế, in its birthplace.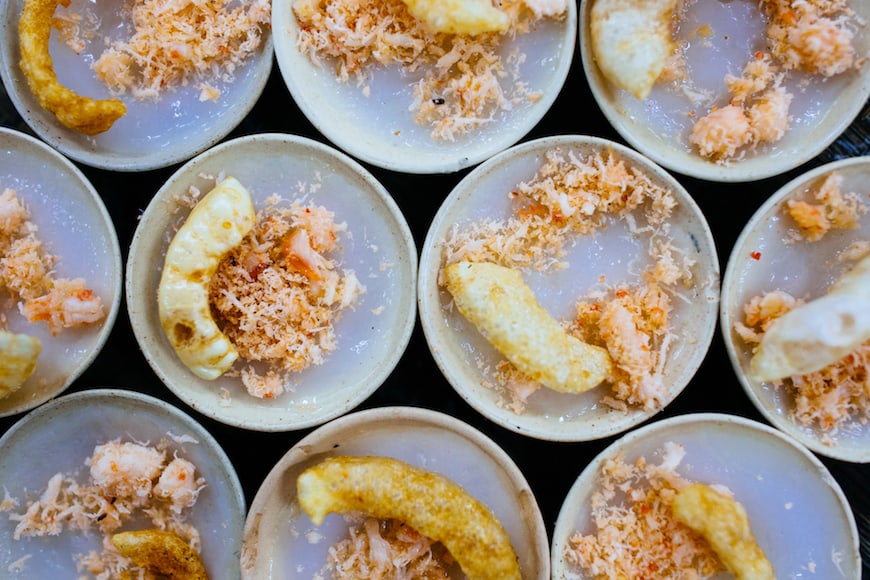 His is not so much an obsession as it is an earnest love admiration for Vietnam and its people. In the season eight opener of Parts Unknown, Bourdain once again finds himself in Vietnam, this time in the capital of Hanoi. The day starts off with streetside bún ốc, and ends with the cheerful clinking of bia hơi. But the highlight of this episode is a guest appearance by US President Barack Obama.
President Obama and Bourdain break bread over a 70,000 VND assembly of bún chả, a Hanoian speciality.
As Bourdain appraises the president's chopstick techniques, the two bond over a shared love of the Southeast Asian region and the importance of cultural openness. Underscoring each episode is a story of tenderness and affection that is uncharacteristically Bourdain, yet understandable to those who have visited.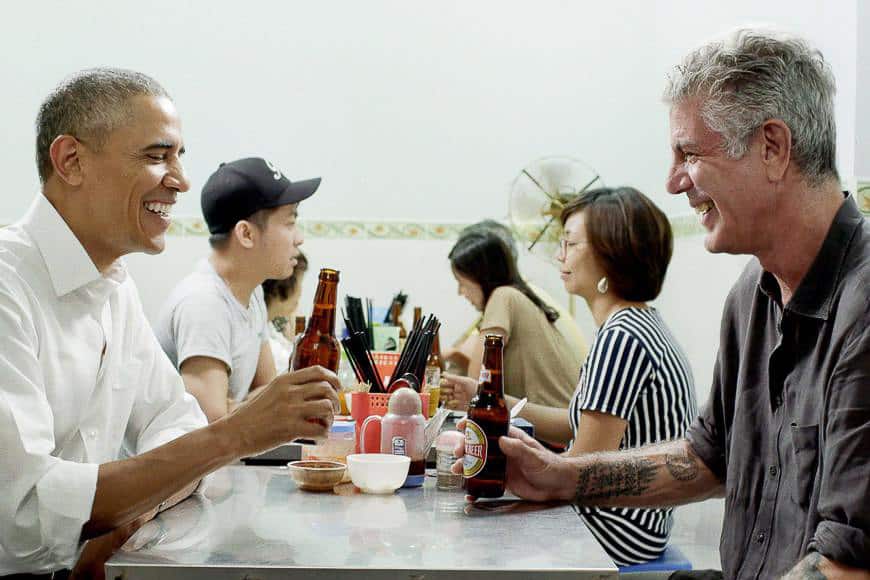 All the senses are engaged here.
Bourdain always celebrated cuisines with strong identities that don't rely on pomp to create a statement, which explains his particular reverence towards Vietnamese food. Vietnamese cuisine is so complete, providing a balanced, multisensory interplay of flavours, textures and aromas. It's not modest fare under any circumstance, but Vietnamese food needs no extra frills to make an impact.
Hạ Long Bay – Sơn Đoòng Cave – Hoàng thành Thăng Long – Huế Ancient – Hội An Ancient Town – Mỹ Sơn Sanctuary – Tràng An – Dongvan Unesco Geopark …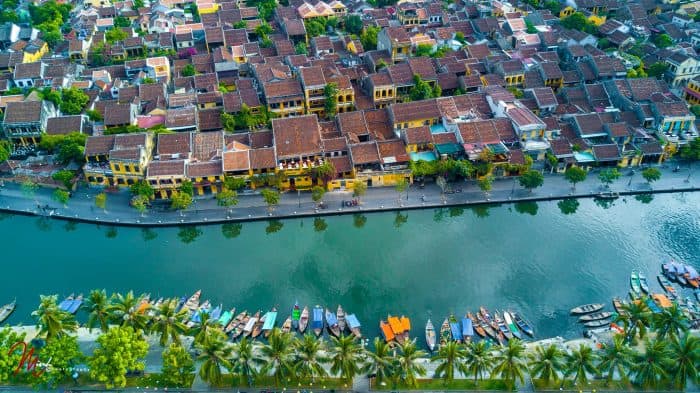 Daily Updates
Vietnam is a wonderfully diverse country, with so many fascinating places to go. These outstanding experiences are a great place to start planning your trip.